Aging is natural, and just because we accept the course of life, that doesn't mean there aren't unwanted side effects of the process—especially when it comes to our manes. Hair aging can look different for everyone, so we wanted to help you out. Below is our guide to hair aging, including what it is, how to prevent it, and the best anti-aging hair products.
What Is Hair Aging?
As we age, our bodies go through many changes, so seeing signs in our hair is completely normal. Hair is made up of protein, which is the main contributor to the health of your strands as well as its life cycle. The average strand of hair has a life expectancy of two to seven years. As time marches on, this cycle shortens, hair falls out, and doesn't always grow back as fast, as strong, or at all.
Hereditary traits, nutritional deficiencies, and hormonal shifts all play a part in aging hair. Along with the loss of strength in our strands, pigment changes and texture changes can also occur. Amongst these more obvious signs, there are other smaller signs to look out for.
Signs of Hair Aging
The biggest signs of aging hair are fairly obvious. Thinning around the temples and crown, along with more and more gray hairs appearing. Other common signs of aging hair include dryer hair, brittle hair, and dullness. These factors all come back to that lack of protein. Protein is what gives our strands strength, and the lack thereof will cause brittle dryness and a dull sheen. This is also why you may notice that your hair dye fades faster, as there is less for the color to hold on to.
Aging hair can also look like a loss of volume and textural changes. More often than not, a wiry coarse texture comes along with new gray hairs. For some, their volume may retain, but for others, the combination of thinning and graying may contribute to the hair feeling flatter than usual.
How to Care for Aging Hair
Caring for aging hair should always start with your diet. Since the big contributor to aging hair is the loss of hair protein, filling your body with a whole, protein-rich diet will help replace some of what has been lost. Think spinach and leafy greens, eggs, berries, avocados, and foods rich in omega-3s. Adding in a daily multivitamin can also make a huge difference.
When it comes to in-shower care, and while your styling, be sure to choose the right products. If you dye your hair, avoid box dyes and make an appointment with a professional stylist. Stylists are trained to formulate for what a person's hair can handle based on its health, whereas a box dye is more of a "one size fits all" product.
You can also try washing less frequently to allow healthy oils to spread throughout your hair. Dryness comes with aging hair, so giving your strands a chance to bounce back after wash day can be a big help. Speaking of dryness, don't skimp on the conditioner and conditioning treatments. Pumping moisture and protein into your hair can be essential for combatting the dry and brittle signs of aging.
Best Anti-Aging Hair Products
To combat these unwanted signs of aging hair, and to help prevent and slow down the process, here are the five best anti-aging hair products on the market.
This sulfate-free shampoo from Alterna is a favorite amongst those with aging hair. Their "Age Control Complex" features a blend of caviar extracts, antioxidants, and omega-3s which replenish the hair's natural lipid layer on the exterior of the strand. In turn, this allows for better moisture retention, smoothness, and shine.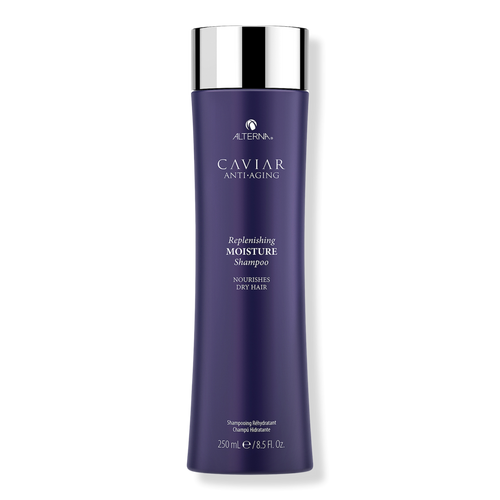 (Image Source: Ulta.com)
Olaplex's Hair Perfector No. 3 is everyone's favorite for a variety of reasons. For aging hair, Hair Perfector No. 3 is perfect for replacing and repairing broken down bonds in brittle, dry hair, thus creating a healthier strand both inside and out.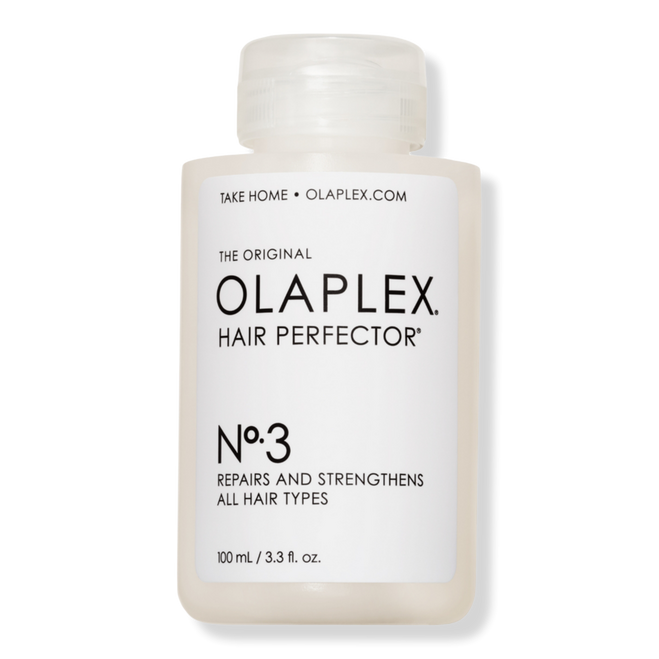 (Image Source: Ulta.com)
This scalp and hair serum from Kérastase has been called one of the greatest inventions for aging hair. Not only does it strengthen hair fibers and reduce breakage, but it also creates an unmatched softness and shine that controls flyaways without the hair feeling greasy. Additionally, many fans of the product said they also saw an increase in volume at the root as their hair got healthier. The Initialiste Serum is designed to be used up to three times a week, so think of this more as a treatment rather than a daily serum.
(Image Source: Kerastase-usa.com)
Kérastase seems to have the lock on care for aging hair. Their Densimorphose Hair Mousse is a thickening, body-building mousse that utilizes hyaluronic acid to add density to thinning hair. Many stylists who use this product say that their clients with aging hair love it as it doesn't create "drag" when styling, thus making it more friendly for sensitive, thinning scalps.
(Image Source: Kerastase-usa.com)
While skipping wash days may help reduce breakage in aging hair, that doesn't keep strands from getting greasy. Oribe's Dry Texturizing Spray not only absorbs oil at the roots but also creates insane body and volume throughout flat, dull lengths. This Dry Spray uses zeolite crystallines to absorb oil without leaving a powdery residue, meaning your hair will still feel as good as it looks.
(Image Source: Oribe.com)