The perfect ballet bun is hard to come by. Whether you're a dancer or a casual fan of the sleek look, a good ballet bun tutorial is key to creating this classic style. And with balletcore currently trending on social media, it makes sense that this bun style is in demand now more than ever. Below, we've got the perfect ballet bun tutorial and the best products to buy to create the look!
(Image Source: Getty)
How to Do a Ballet Bun
Creating a ballet bun at home will look slightly different for every hair type. In general, starting with the smoothest hair possible will help you achieve the classic, sleek ballet bun. However, if you like or are open to a bit of a tousled, more natural version, then a little bit of frizz or coil never hurt anyone.
Before you start, gather the tools you will need. We recommend having the following items on hand:
Hairbrush
Comb, fine to medium tooth
Hair elastics
Hairspray and/or styling gel, depending on the type of hold your hair typically needs
Hairpins (U-shaped pins) and bobby pins
Hair net or accessories of choice
Step 1: Brush out your hair.
It's always good to start the ballet bun process by brushing out your hair. If sleekness is your end goal, focus on brushing your hair back and away from the face as smooth as possible. If you struggle with frizz or an unruly hairline, a bit of gel applied to these areas can help smooth and hold down any unwanted flyaways.
Step 2: Secure into a ponytail.
A properly secured ponytail is the foundation of a good ballet bun. As smoothly as possible, pull your hair back into a ponytail, at the height of your choice, and secure it with an elastic. At this point, use the comb to smooth any areas on top that may have separated or started to stick out. It is best to do this before going into the bun portion, so you don't have to start over from the beginning.
Step 3: Twist hair into a rope and wrap.
Next, you're going to twist the length of your ponytail into the tightest rope possible. Hold the base of your ponytail with one hand, using the other hand to twist the length. The tighter the twist the more secure the bun will feel. Again, if you have thick or unruly hair, running water and a bit of gel through your ends can help you twist and secure your length.
Once the hair is twisted, wrap the "rope" around the base of your ponytail in a circular motion and secure it with hairpins. U-shaped hairpins will help set the bun in place before using bobby pins to secure additional areas. Push the U-pins down into the bun so that the ends of the pin are pointed toward your scalp.
Step 4: Secure remaining ends with bobby pins.
After setting the bun in place with U-pins, bobby pins come in handy for additional security. Tuck any stray hairs under the bun and secure, bumpy side down, beneath the bun. If you have a thicker or dense hair type, an additional elastic around the bun can sometimes help provide additional security.
Step 5: Mist and finish.
Once you feel like the bun is secure and not going to fall, do a shake test. Simply move your head like you normally would (no need to headbang) to see if the bun feels secure. If you're satisfied, give your hair a good mist of strong hold hairspray, then top your bun with a ballet-style hair net, or accessory of your choice (or none at all). Voila! Ballet bun acquired.
Best Ballet Bun Hair Products
It's no secret that some products are better than others when it comes to styling sleek looks and upstyles. Here are a few of our favorite ballet bun hair products to get you through the process at home.
Shaper Plus Extra Hold Hairspray
More often than not, strong-hold hairsprays tend to be flaky or crunchy. Not a good look for a sleek ballet bun. But this strong-hold hairspray from Sebastian Professional is an exception. Favored by professional stylists, this strong-hold spray will lock in your look all day long without leaving you feeling crunchy or stiff.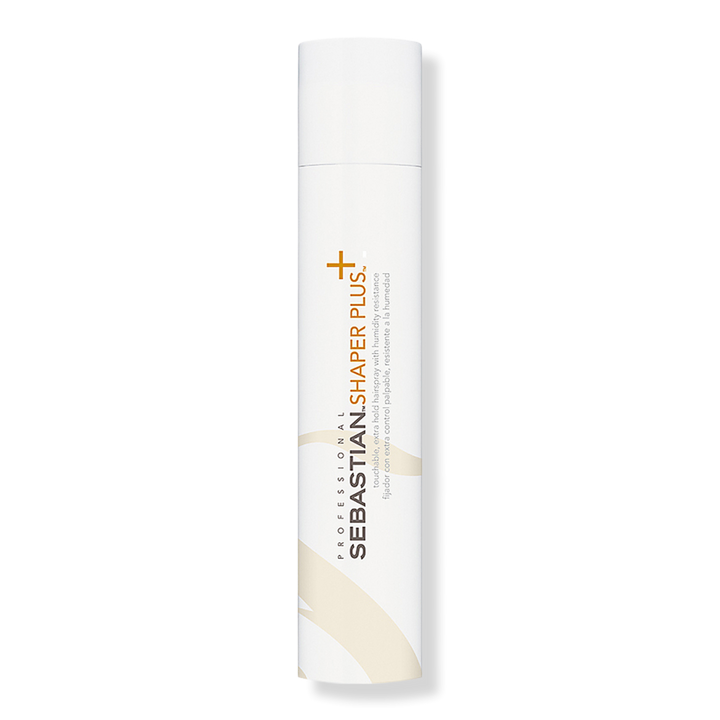 (Image Source: Ulta.com)
Eco Style Gel
Who doesn't love Eco Style Gel? The ever-popular tub o' gel has been helping us style our hair for…forever. Eco Style Gel comes in many different styles, but its affordable price and flake-free formula make it perfect for creating ballet buns on nearly any hair type.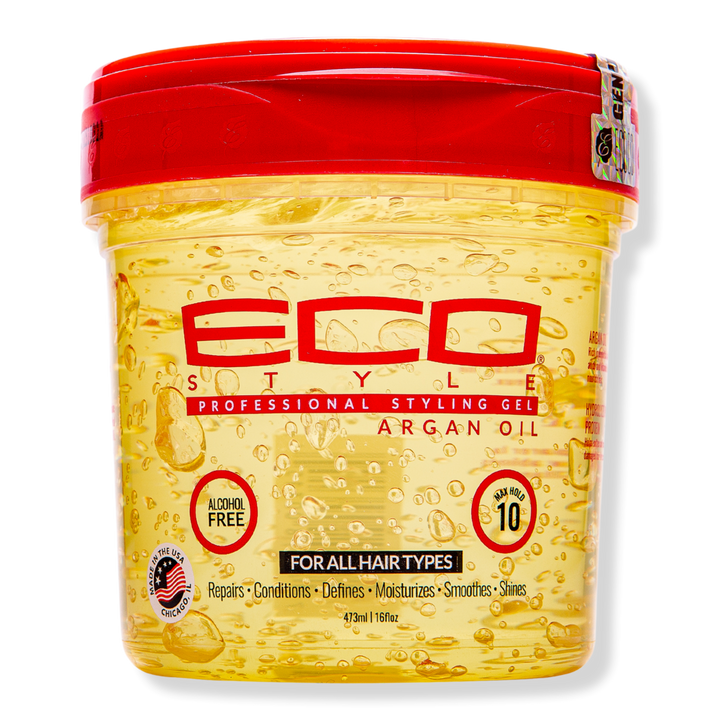 (Image Source: Ulta.com)
U-Shaped Hairpins
There is a difference between hairpins and bobby pins (see below), and hairpins are an absolute must for securing your style. While hairpins alone won't keep your ballet bun up on its own, they are essential when it comes to placing and holding the hair while it is secured with bobby pins. At $6.99 for 80 pins, you should probably snag them.
(Image Source: Amazon.com)
Bun Hair Nets
While the bun net is not necessary, it is a big help if you are aiming for the traditional ballet bun look. Plus, it will help keep any flyaways and stray strands from escaping.
(Image Source: Amazon.com)
High-Quality Hair Elastics from Burly Bands
A good, tight hair elastic is easier to come by for fine to medium-hair heads. But for those with thick to ultra-thick textures, it's not so easy. Meet Burly Bands. Burly Bands are the perfect accessory for those with thick hair trying to create a ballet bun hairstyle. Believe it or not, not only are these bands wider, they are so much larger that they can wrap around the hair up to three times and without hurting your scalp. Talk about security!
(Image Source: Amazon.com)