Everyone is familiar with the demanding task of detangling hair. Removing knots and snarls from your lengths can be incredibly painful and time-consuming. But detangling doesn't have to mean damage—or pain for that matter. A good detangling routine is typically dependent on your hair type, and often involves some effort in the shower or post-wash products before the arm-wrenching journey begins. But at the root of it all is the hair brush. With so many options on the market, finding the best detangling brush for your hair type can be harder than it looks. To make tangle taming easier, read on for our 10 favorite hair detangling brushes, from wet brushes to the best detangling brushes for curly hair.
The Best for Wet Hair
The Original Wet Brush Detangler for Wet Hair
Everyone has heard of the brand Wet Brush, and for good reason. The Original Wet Brush Detangling Brush has been a staple in the realm of tangle taming for a while now. Their original design was created with wet hair in mind as its ultra-soft, IntelliFlex bristles will easily glide through hair while pinpointing and separating tangles.
(Image Source: Amazon.com)
The Best for Fragile Hair
Tangle Teezer's Fine and Fragile Ultimate Detangler
Detangling fragile hair is a whole different animal. When your hair is already prone to breakage and damage, the act of detangling can be scary and leave you with a brush full of hair at the end of the process. Enter Tangle Teezer's Fine and Fragile Ultimate Detangling Brush. The soft-flex teeth on this detangling brush were designed to reduce pulling, tearing, and to treat fragile hair with extra care from scalp to ends.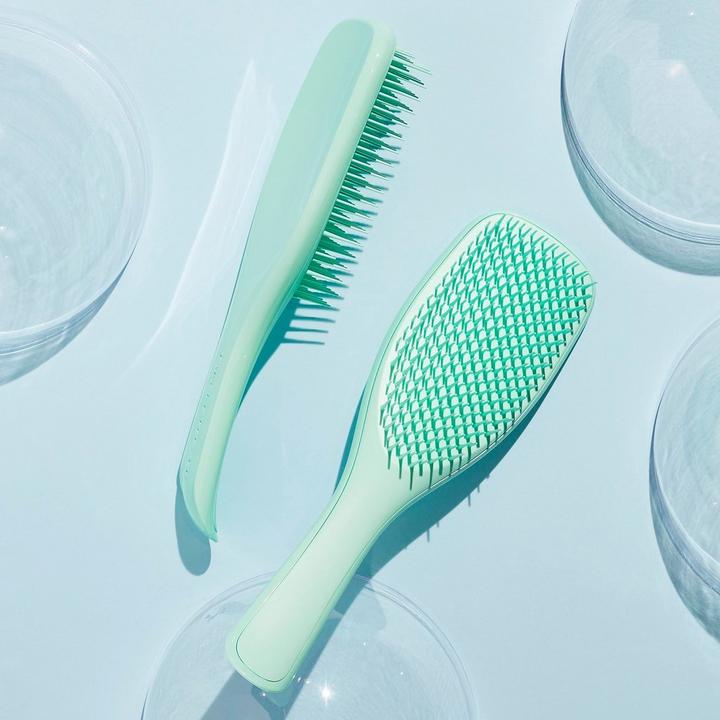 (Image Source: Ulta.com)
The Best for Wet Curly Hair
Pattern Beauty's Shower Brush for Curlies, Coilies, and Tight Textures
Like fragile hair, detangling curly hair requires a specialized touch. Pattern Beauty's Shower Brush is like a magic wand for curly hair. Its premium features and comfortable handle design gently detangle curls while helping them clump and find each other to create great definition.
(Image Source: PatternBeauty.com)
The Best Luxury Detangler
The Mason Pearson Detangling Brush
If you're willing to spend a little extra for a tried and true, time-tested brand, then Mason Pearson is for you. Mason Pearson's Detangling Brush features the same enduring standards of smoothing, reducing breakage, and scalp stimulation for longer, stronger, healthier hair.
(Image Source: Amazon.com)
The Best Budget Detangler
Conair Detangling Brush
While all of the brushes on this list may be the best of the best, that doesn't mean they are affordable or accessible for everyone. If you're in need of an option that works for most hair types, wet or dry, and is more budget-friendly, the Conair Detangling Brush from Walmart is a great choice. At just under $5, this Conair Detangler models much of its design after the original Wet Brush, making it a safe and affordable choice for detangling hair.
(Image Source: Walmart.com)
The Best Detangling Comb
Ouidad's Double Row Detangler Comb
If you're partial to combs versus brushes, reach for the Double Row Detangler from Ouidad. The double-tooth design allows you to detangle hair with fewer strokes, which will reduce frizz and help evenly distribute product through hair. Plus, its soft, rounded teeth are much more gentle on the scalp making it perfect for those who are sensitive at the root.
(Image Source: Ouidad.com)
The Best for Thick Hair
The Aveda Wooden Paddle Brush
Believe it or not, a brush doesn't always need to be specific to detangling to make it a great tool for taming. The Aveda Wooden Paddle Brush is a thick hair fan-favorite. Its extended bristles help reduce stress on the hair making detangling easier and general styling a smoother and faster experience. When using a paddle brush to detangle, always start by using the brush vertically, then shift to a horizontal hold as the knots and snarls dissipate.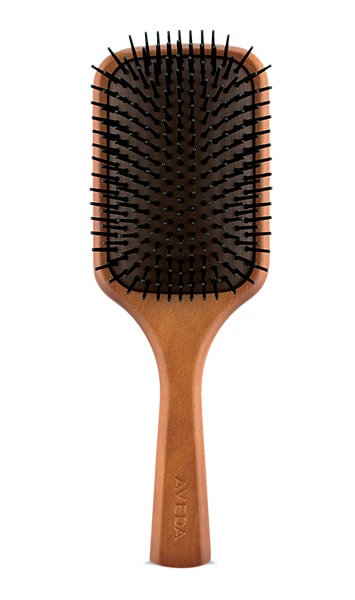 (Image Source: Aveda.com)
The Best for Fine Hair
Custom Care Thin Hair Detangler Brush by Wet Brush
Wet Brush knows what they are doing when it comes to tangle care, so it's no surprise that they're popping up on this list once again. Those with fine hair will love their Custom Care Thin Hair Detangling Brush. Specifically designed with a lower concentration of bristles, this ultra-soft brush will gently detangle, style, and minimize damage and hair fall. The low density actually allows the brush to bend and glide across the shape of the head which reduces snagging, tugging, and pulling.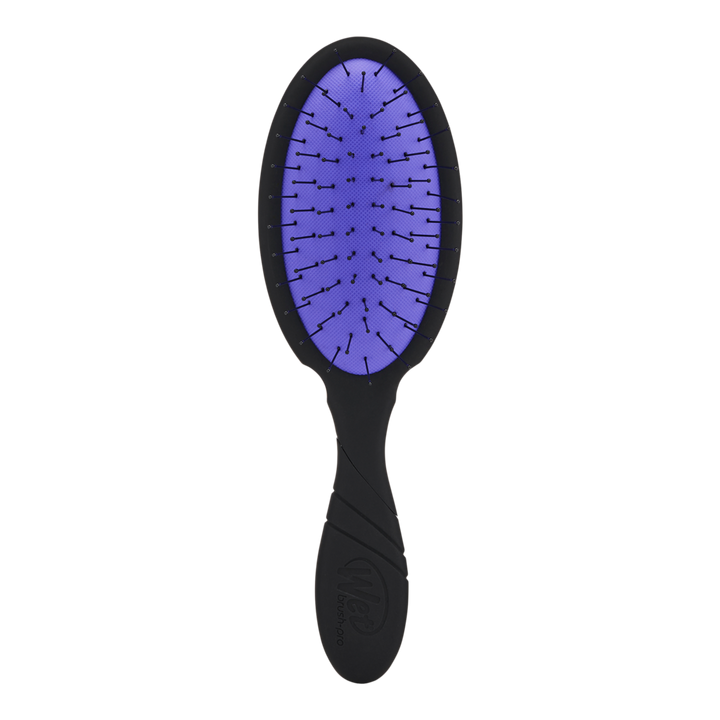 (Image Source: Ulta.com)
The Best for Natural Hair
The BESTOOL Detangling Brush
This TikTok viral product has earned its spot as one of the best detangling brushes for natural hair textures. If you haven't seen the videos, this brush has eight flexible arms that actually move through the hair as you brush. Picture it like eight little detangling combs following through your mane, one after another. Its smooth, long bristles glide easily through curls and tight textures making it perfect for 4A, 4B, and 4C curls.
(Image Source: Amazon.com)
The Best for Long Hair
Christophe Robin Detangling Hairbrush
When brushing and detangling long locks, it's important to consider the spread of natural oils—in fact, it is necessary. The Christophe Robin Boar Bristle Detangling Brush does just that. The natural bristles of this brush help spread necessary oils from root to tip while detangling and styling. This helps keep long hair shiny and healthy all the way down to the ends.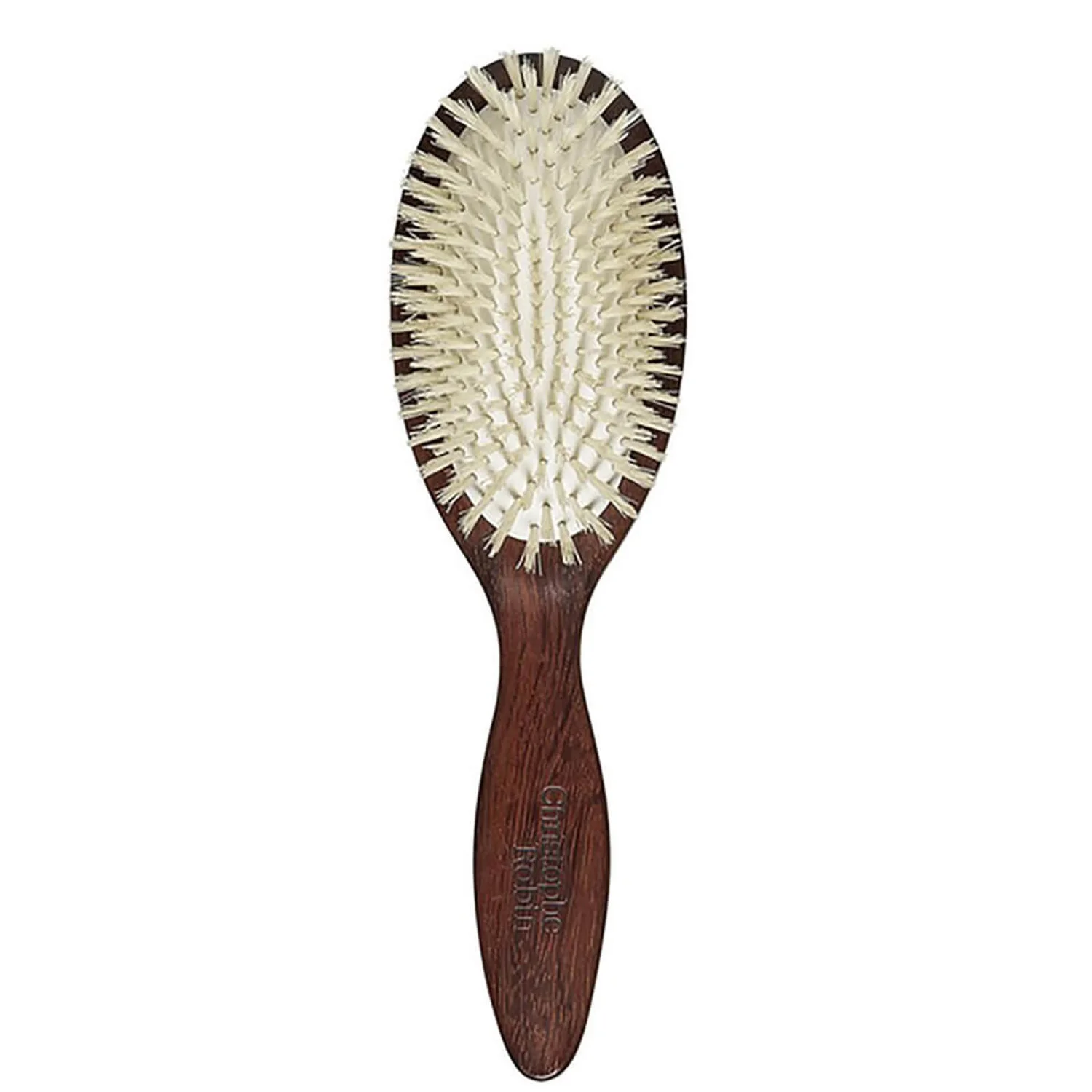 (Image Source: ChristopheRobin.com)