Did you know that the type of towel you use on your hair directly contributes to your mane's health? It's not something we often think about, but it's true that your standard bath towels are often much too harsh for our fragile, wet locks. As we spend money and time researching the best products to use and tools to buy, it's important that we don't overlook the towel. Read on for the best hair towels on the market, according to reviews!
(Image Source: Getty / Aliyev Alexei Sergeevich)
1. The Aquis Rapid Dry Lisse Hair Wrap: $30
Let's just start with the best of the best, or so the reviews say. The Aquis Rapid Dry Lisse Hair Wrap is touted as one of the best hair towels out there. According to their site, Aquis hair wraps are woven with their proprietary Aquitex™ fabric, which has shown evidence of strengthening hair while it dries, and in half the time. Frizz taming and shine-boosting, the Aquis Rapid Dry Lisse Hair Wrap boasts thousands of five-star reviews across several websites.
(Image Source: Aquis.com)
2. The Kitsch Eco-Friendly Hair Towel: $23
For those who prefer an eco-friendly option, Kitsch's Eco-Friendly Hair Towel is the answer. With thousands of five-star reviews on their own site and on Amazon, Kitsch's eco-friendly towel is made of organic cotton and bamboo. Materials like these are not only incredibly kind to your hair, but also to the environment.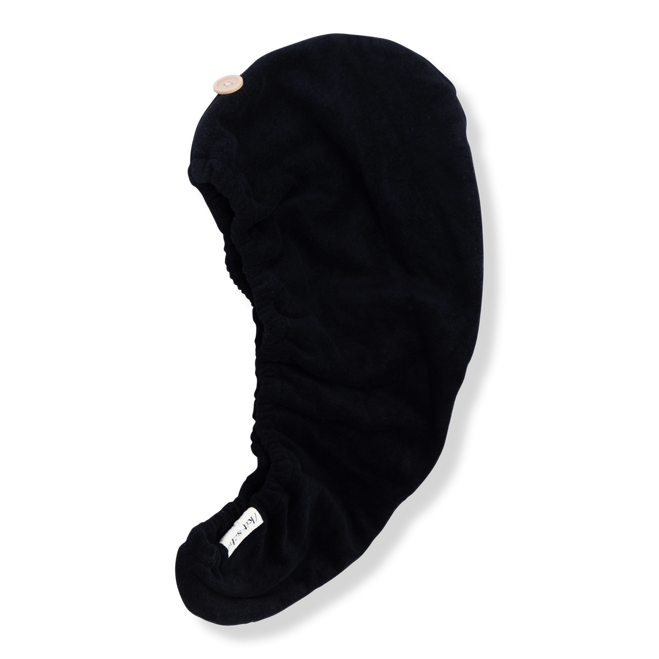 (Image Sourc: Ulta.com)
3. The Pattern Beauty Microfiber Towel: $19
Do you have curly hair? Try this microfiber hair towel from Pattern Beauty. In general, it seems everything Pattern Beauty puts out is absolutely perfect, and this towel is no exception. With the tons of reviews on how well it works for curly hair, Pattern's microfiber hair towel works to dry hair faster without disrupting your curl pattern or causing unwanted frizz. According to reviews, this towel is softer than most towels, gentler, and more calming.
(Image Source: Patternbeauty.com)
4. The DevaTwist Anti-Frizz Microfiber Towel Wrap: $24
Another curl girl holy grail company, DevaCurl has come out with their own line of hair towels and wraps. This particular towel, the DevaTwist, is another anti-frizz curl-friendly towel that will dry hair faster without causing any damage. According to the reviews, those who opted for this towel versus the Pattern Beauty towel only did so due to availability, or lack thereof, and the fact that this towel seems to be suited for thicker textures rather than finer curls.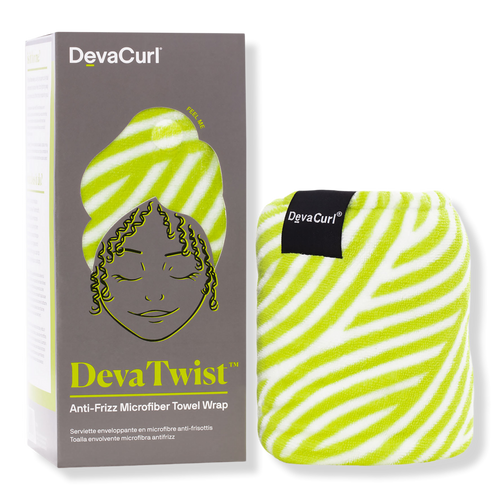 (Image Source: Ulta.com)
5. The T-Shirt Hair Towel Wrap by Breezy Tee: $26.50
For some, microfiber can get too hot or be too heavy for their hair, enter the T-Shirt Hair Towel Wrap from Breezy Tee. This 100% cotton hair towel has been featured in Huff Post, Essence, Cosmopolitan, Teen Vogue, and more. Additionally, the T-Shirt Hair Towel Wrap is another eco-friendly option made of biodegradable fabric that will create less friction on the hair. This means less breakage and less frizz for you and your curls (or straight tresses).
(Image Source: Breezytee.com)