Have you ever gone to the salon and left feeling frustrated? Maybe you went in with a hair vision but ended up with a cut or color you didn't ask for. Maybe you booked an appointment in hopes that your stylist could help you transform your look, but found that your ideas didn't really mesh.
Communicating what you want in a salon setting can be hard. Personal opinions and professional verbiage often act as a roadblock between you and your stylist. With the topic of beauty being so subjective, it's important to go confidently into an appointment, but also be open to the realities of what your hair can and can't do. If you're looking for some tips and tricks on how to get what you want out of your salon experience, then read on!
(via Unsplash)
Start With a Consultation
If you're seeing a new stylist, or changing an aspect of your look, opt for a consultation. A typical consultation will take about 15 minutes and be booked right before your appointment. You can also book a consultation days, or weeks, in advance if you are going for a major change or attending a special event.
The point of a consultation is to communicate your vision. Use this time to explain your hair goals, desires, and share any inspiration you may have. This will allow the stylist to get to know you and what you're looking for, as well as go through your hair to see if what you want is achievable. Alternatively, this time can be used to determine if you and your stylist are a good match.
Pro tip: Always be honest about your hair's history. If your stylist asks questions about any previous color, don't lie! Questions like these are important to keeping the integrity of your hair intact during any color service.
(via Unsplash)
Avoid Common Color Miscommunications
Hair color is a common cause of dissatisfaction in the salon. Doing some research at home will help you avoid this and get on the same page as your stylist. Some of the biggest misunderstandings come from things like the difference between caramel tones and cool tones, the difference between balayage and ombré, and the fact that no matter who you are, all hair lifts warm. Overall, the best way to explain the color you want is with a photo. Always bring photos to your color appointments.
Pro tip: Ombré is a seamless gradation of color, from dark to light or light to dark, whereas balayage is a hand painted "perfectly imperfect" technique that makes lightness look more natural. Both are great choices if your goal is low maintenance color.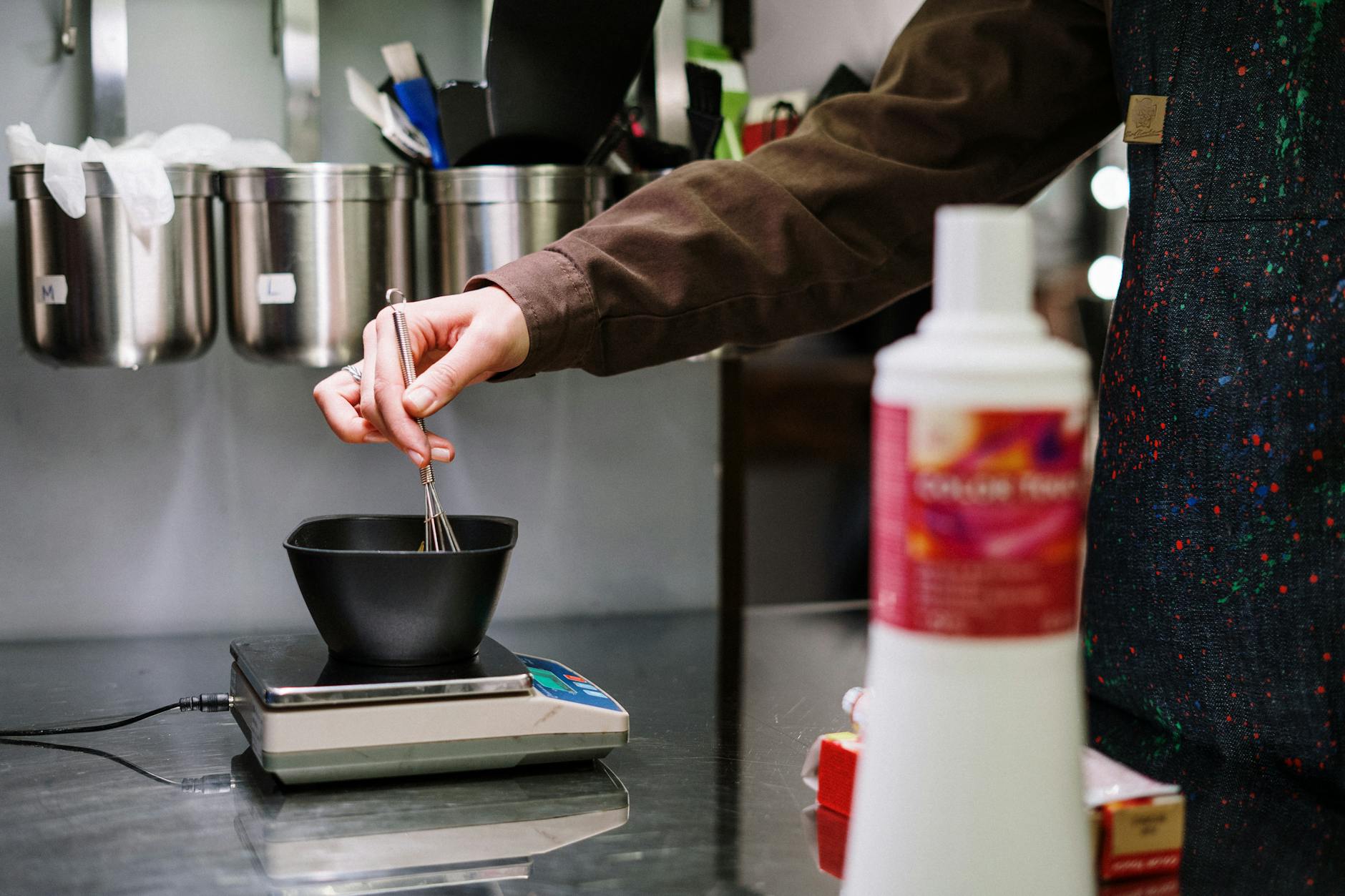 (via Pexels)
Ask for an Actual Trim
Raise your hand if you've ever had a stylist take off too much hair. Honestly, it happens to everyone. This can be avoided with a few firm statements and a visual representation of length. When you ask for "just a trim" offer more clarity by explaining that you are really looking for a "dusting." You want the bare minimum and that's it.
"Just a few inches" can also mean a variety of things. Ask your stylist to show you with their hands or comb what they had in mind, and go from there. Be clear and don't be afraid to ask questions, afterall, it's a stylist's job to give you what you want.
Pro tip: Looking for layers? Think about the why. Layering is a technique that comes in many shapes and sizes. They all exist to create different results. For example, if your hair feels too heavy, then slide cutting and texturizing might suit you better. If you have fine hair that feels flat, opting for a more blunt layering style will create the illusion of fullness. Communicate the why with your stylist to get the best results.
(via Burst)
There are endless options in the world of hair. You can have any color you want and any crop you desire. But in order to get there, you need to communicate! Be honest with your expectations and hear your stylist out. Sometimes, the look we desire can't be achieved in one day, but great stylists will help create a path to get you there. Patience, honesty, and visual inspiration are the best ways to achieve your hair goals.