It can take time to find the right hair product for your specific needs. It also takes money and a lot of trial and error. But once you find your holy grail product, it's comforting to know that the search is over… except in 2022. It seems like every time we hit the store or salon our favorites are out of stock. The shelves look bare, all the good stuff is gone, and the only reason we're offered is "supply chain issues." While this might be true, and frustrating for everyone, that doesn't mean there aren't alternative options out there that are just as good, or maybe better. With your hair type in mind, scroll on to discover hair product dupes for products that are almost always sold out!
(via Getty)
Deep Treatments for Curly Hair
If you have curly hair, you know the importance of a good deep conditioner. Weekly treatments are the best way to keep kinks and coils healthy, moisturized, and manageable. If you normally reach for SheaMoisture's Raw Shea Butter Deep Treatment Masque but can't seem to get your hands on it, try out Mixed Chicks' Detangling DEEP Conditioner. This particular mask not only smells incredible, but it's also certified vegan and cruelty-free.
(via Ulta)
Bodifying Boosts for Fine, Limp Hair
Mousses, foams, volumizers, and thickening sprays are necessities for amplifying fine hair. If you like a good root boost and rely on Paul Mitchell's Extra-Body Daily Boost Root Lifter, you'll also love EuforaStyle's Boost. This lifting spray provides massive, lasting volume at the root while making hair look, and feel, thicker and fuller.
(via EuforaStyle)
Definition and Hold for Short Hair
Pixie cuts, baby bangs, bobs, and lobs typically utilize a styling cream. The key to defining layers and accentuating ends lies in a good puck of pomade. The much-loved brand Ouai offers a Matte Pomade that is a go-to for those with shorter crops. However, this hero product has been out of stock at many retailers. An equally incredible option is REF of Sweden's Forming Cream No. 424. This particular puck offers the same benefits, including a flexible, workable hold and the ability to create "done" or "perfectly undone" texture.
(via NiceBeauty)
Blowout-Friendly Smoothing Sprays
The perfect blowout consists of three things: smooth strands, a polished finish, and longevity. Thankfully, smoothing sprays have paved the way for us to recreate this look at home. Kenra's Smoothing Blowout Spray is a fave but is often hard to find these days. An accessible alternative is ECRU New York's Smoothing Blow-Dry Spray. This spritz will cover for Kenra and then some! ECRU's blow dry spray will speed up dry time, smooth coarse and frizzy hair, and extend the life of your blowout. It is also humidity-resistant, acts as a heat protectant, and is paraben-free.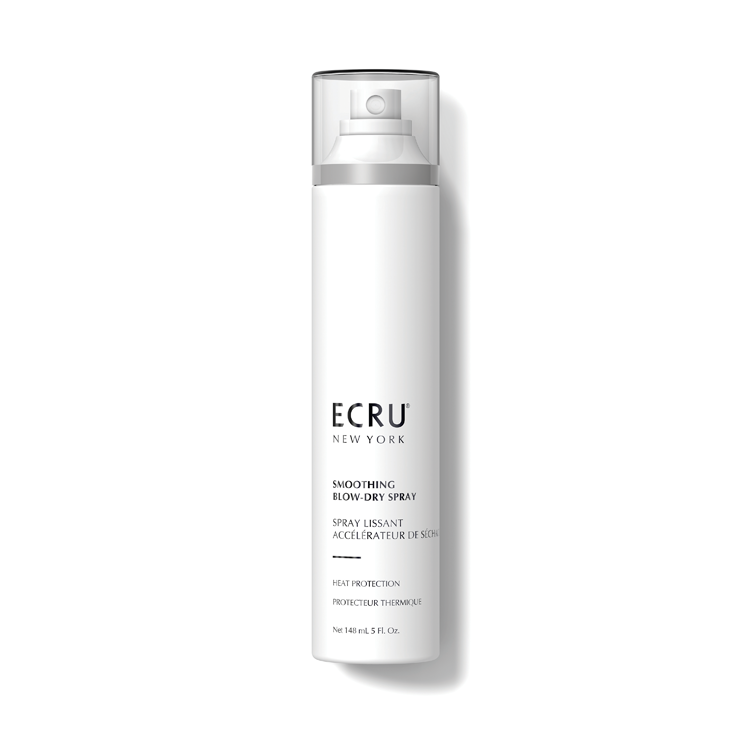 (via Walmart)
Hair Color-Friendly Shampoos
Coloring your hair comes with one major rule: use a color-safe shampoo. There are many washes on the market, but a popular option is Pureology's Hydrate Shampoo. Because this recognizably bright purple bottle has been missing from many shelves, now's the time to try something new. Joico's K-PAK Color Therapy Shampoo will protect your hair color up to eight weeks post-service, as well as strengthen, repair, and improve hair's elasticity. Joico utilizes a mix of keratin, rosehip oil, African manketti, and argan oil to protect your color from fading and the effects of daily styling.
(via Ulta)
Dry Shampoo for Everyone
Dry shampoo has become a staple in everyone's arsenal, especially over the past few years. Be it a spray or powder, the popular product has made day-two styling (and day-three styling) much, much easier. Redken's Deep Clean is a well-known dry shampoo that touts maximum oil absorption without leaving a heavy product feel. The problem? It's often out of stock. Davines' Hair Refresher is easy to find and provides the same benefits. Major oil absorption, a boost of volume, and no residue left behind. Your hair will not only look and feel amazing, but it will smell amazing too. Hair Refresher has the most delicious, clean scent that will keep you coming back for more.
(via Davines)
Need some styling inspiration to go with your new products? Head over HERE for a how-to or two!